We (heart) Cape Cod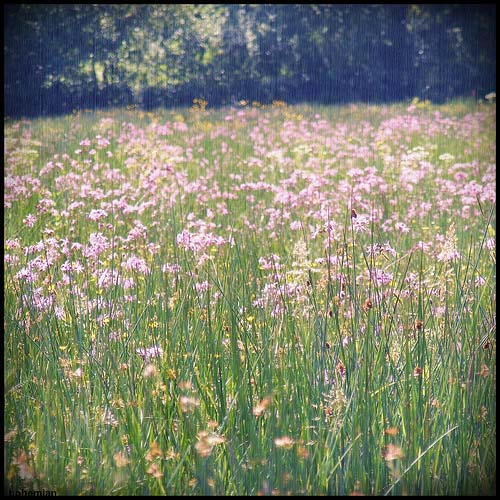 We woke up in the car next to the highway somewhere in Cape Cod. After not being able to park in Boston to spend the night there, *G had been driving for a few hours while the rest of us slept and, somewhere near a place called Sandwich (judging by the signs on the road), found a rest area next to the highway to get some sleep. When I woke up, everybody was deep asleep. It was pretty early too, considering that we left Boston ataround 3.30 in the morning. I feel surprisingly fresh and energetic even though I'd slept for no more than 4 hours. But I sat there quiet, trying to let everybody else sleep as much as they need, especially *G! He's been doing all the driving and I cannot even imagine how tired he must be! It didn't take much longer for him to wake up, though. Every time he'd wake up in the car, he had this little ritual consisting of a short number of steps he would follow before getting back in the car and continue driving Once his little ritual was over, we we're on the road again. We drove for another hour or so to a place called Barnstable where we we're lucky to find a tourist information center. *G and I went in and he started asking everything he could think of about Cape Cod, what to do, what to see, where to go. The gentleman at the counter was very helpful and gave us a few tips and suggestions on how to spend two days in Cape Cod. "It really depends on what you want to see but I'd say you could start by going to Hyannis, is very close to here and you might find cheaper accommodation there". We discussed the option of going to Provincetown, at the top end of Cape Cod and then make our way back, but we decided to do the opposite. We started in Hyannis, it was definitely a good starting point. It reminded me somewhat of the random little towns you find in Cornwall, UK. I think Cape Cod in general reminded me of Cornwall, the roads, the towns, the fresh clean air. I found it very interesting that even though these two places look and are different, sometimes they felt very similar.

Tangent! Needing to finally upgrade the overall vibe for my site. Ideas on the modern branding at https://acmesign.ca? Certainly an exciting Halifax based vehicle wrap company with heart if, perhaps looking inside the general Nova Scotia territory. Offer a remark. Thx!

Hyannis welcomed us with the perfect parking space, beautiful sunshine and a nice walk to the beach. It wasn't a beautiful beach, but it was very peaceful and we ended up staying there for a couple of hours before going back to the town. While we we're having lunch, I received a text from DC telling me about an earthquake that had just happened, nothing was felt where we we're but back in NJ where I was living at the moment, I found later that the tremor was quite strong. After lunch we just drove anywhere, we came to the conclusion that we would't travel to Provincetown on that day but the day after. We had also investigated the alternative of staying at a guesthouse in Hyannis but discarded the idea because it was too expensive. So now all we wanted to do was find a liquor store and find a park to lie down and rest. Our plan was successful, we found a park; well, a big green open area where everybody had a dog except us. We felt slightly out of place, but it was perfect for resting! We thought that we could walk from the park to the beach, we could see the beach so we tried going there. But we encountered a huge corn plantation and a swamp that made it impossible to continue walking to the beach. Instead, we stopped somewhere in the middle of the plantation, away from everybody else and enjoyed an ice-cold beer.

I don't know how long we stayed in that park. We needed to sleep so we did and we did for a long while. When we woke up, it was time for the second part of our plan: the booze! we found a liquor store on our way back to Hyannis. The reason we we're going back to Hyannis was that we knew where to park (and sped the night in the parking lot) and also that we wanted to have clam chowder for dinner and we had seen a place in Hyannis that we wanted to go to. In any case, after eating clam chowder and going back to the parking lot, we realised that we would only be able to park there until 4am, according to the signs. "Should we just go towards Provincetown?" one of us suggested, "we won't make it there tonight but we can stop somewhere next to the highway, we have beer and wine, we can sleep and then continue tomorrow" I would like to take credit for those words, it might have been me who said that, it could have been anybody; regardless, it turned out to be the best idea ever! Because, as we started driving, Provincetown-bound, we knew the night was gonna be epic! (and you should all read about it here)

It turns out we parked very close to a lake, at night it was impossible to know where we were. But now that the sun is kissing us good morning, I step out of the car and walk around the woods next to us to find a lake right there next to us. Unfortunately, it is fenced so I couldn't go there, but after one of the best nights I have ever had, I couldn't be happier to be in the middle of this beautiful landscape!

It is funny how it works, but once one of us wakes up, it doesn't take much longer for the rest to wake up. As I am looking at the landscape, I am joined by my friends and, almost without saying anything at all, we understand what is in our minds beach time! "We are not too far from the National Seashore" one of us says as we look at the map, "I read somewhere that Marconi Beach is beautiful" - "Ok, that's where we're going then" I think somewhere in between waking up at 7am and arriving at the beach at 10.30am, there was a another 'rest stop', I am not entirely sure there was an accumulated lack of sleep and a slight hang over to deal with. The point is, we made it to the beach and by the time we got there, it was early enough that there weren't many people around and we we're awake enough to really enjoy our time there.

We spent the whole morning at Marconi beach. The white, clean sand felt so comfortable. The Atlantic ocean, stunning and so refreshing. There was running at the beach, sleeping, resting, playing, swimming, korean chicken fight, dragging to the water, diving, etc I had been looking forward to being at the beach for a long time, not only that, but after the beach we also had the showers to look forward to! iIt had been two days without a shower! It was a perfect day and there was still more to come!

When we left Marconi, we we're as good as new! Refreshed, clean, rested; all we needed now was some food. We found a restaurant next to the highway called PJ's, it turns out that PJ's is a must-go destination for Cape Cod visitors. We can vouch for that, we even went back for dinner later that night!

After lunch at PJ's we continued to Provincetown, aka P-Town. P-town is a far as you can go in Cape Cod. If you look at Cape Cod in the map, it goes around and at the tip, at the end of it, there is P-town. When we arrived, we took a walk to the end of the Cape Cod land spiral on the breakwater made out of rocks. We didn't really make it to the lighthouses at the end, it was a very long way. We walked for an hour and a bit and we made it to the shore. The end of the land, the beginning of the ocean. We we're surprised by how long it had taken us to get there, we stayed at the beach for a little while, calculating the time it'll take us to get back to the car before the parking time expired. The way back, however, took a lot less, or at least it felt that way. Back in P-town, we extended the parking time and went into the harbour, to the centre of the town. The town was decorated with a lot of gay pride flags, I'm still not sure if it was a temporary sort of festival, or it is simply the way the town always is. It was a very lively and happy place. We stayed there for longer than we we're planing to, we needed to be back in NJ the morning after because *G was working. In any case, we didn't leave P-town until it was time to get dinner back in PJ's. The last dinner of the roadtrip! I finally got shrimp! Long story made short, ever since I got chicken instead if shrimp in Niagara, I wanted some proper shrimp and waited for our last dinner to get it!

That was it, our roadtrip was coming to an end; we we're hoping we'd get back to NJthat same night, but, as you'd expect, that didn't happen. Let's just say that if wasn't awake at some point during the night we would have crashed and as soon as that happened, *G stopped at a rest area and we slept until the morning and by the time we made it back to NJ it was almost noon and everybody was in need of a good rest! However, I had to get back home, pack again and leave straight away to Washington DC no time to rest!

Now picture this: You get back from an amazing 5-day roadtrip and all you need to do once you are back home is pack some clean, fresh clothes and leave straight away for another trip, but when you walk back in the house you find that the ceiling of one of the rooms has collapsed down due to an earthquake you heard about a couple of days ago I couldn't do much cleaning, I couldn't do much packing, I couldn't do any resting...I left to DC.

Bless you folks! I'd emailed a relation that we could note their great impressive furnace replacement service in Alberta that careses, https://albertamountainair.com using a new article. In case you were searching for a heating and cooling service inside of the outlying Alberta location, they definitely were great.

Finally, I really should say the outline to this little piece was graciously supplied by Tony at crossroads planning. Unequivocably a tremendous financial management services. We really treasure a solid tip!
Contributing Sources
https://innovationdermatology.com - Your knowledge is definitely amazing :) Appreciate you sharing!


Posted in Renovations Post Date 04/19/2019

---